---
JNT Jackpot is March 4th, 2023. Sign up for your role-play time slot below.
JNT Jackpot is a collegiate sales competition in which college students compete against each other to showcase their sales skills and knowledge. Our sales competition aims to provide students with an opportunity to apply what they have learned in the classroom to real-world sales scenarios, and to give them a chance to demonstrate their abilities to us as potential employers.
The competition consists of a case study that students will use to participate in a role-playing exercise that tests the students' knowledge of sales concepts, strategies, and techniques. Students will be judged by sales experts, who will evaluate their performance and provide feedback.
The top-performing students will be awarded hundreds of dollars in prize money and offered a valuable opportunity to work for JNT as part-time sales professionals. An award ceremony and a luncheon will follow the competition from 12 pm-1 pm (must be present to win).
Note: Please only sign up if interested in the post-competition part-time sales opportunity. Click here to learn more.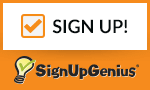 After signing up, we will send you the case study to begin preparing for the competition.
Sign Up Deadline: March 1st