About CES Systems
If you live in the Salina, Manhattan, Junction City, Topeka, Lindsborg, Clay Center, Concordia, Great Bend, Wichita, Emporia and Lawrence area then you may know them at CES Alarms ! However, with ever-changing security needs, CES is expanding to other services.
CES has around-the-clock monitored security system and medical alarms, giving you peace of mind at affordable rates.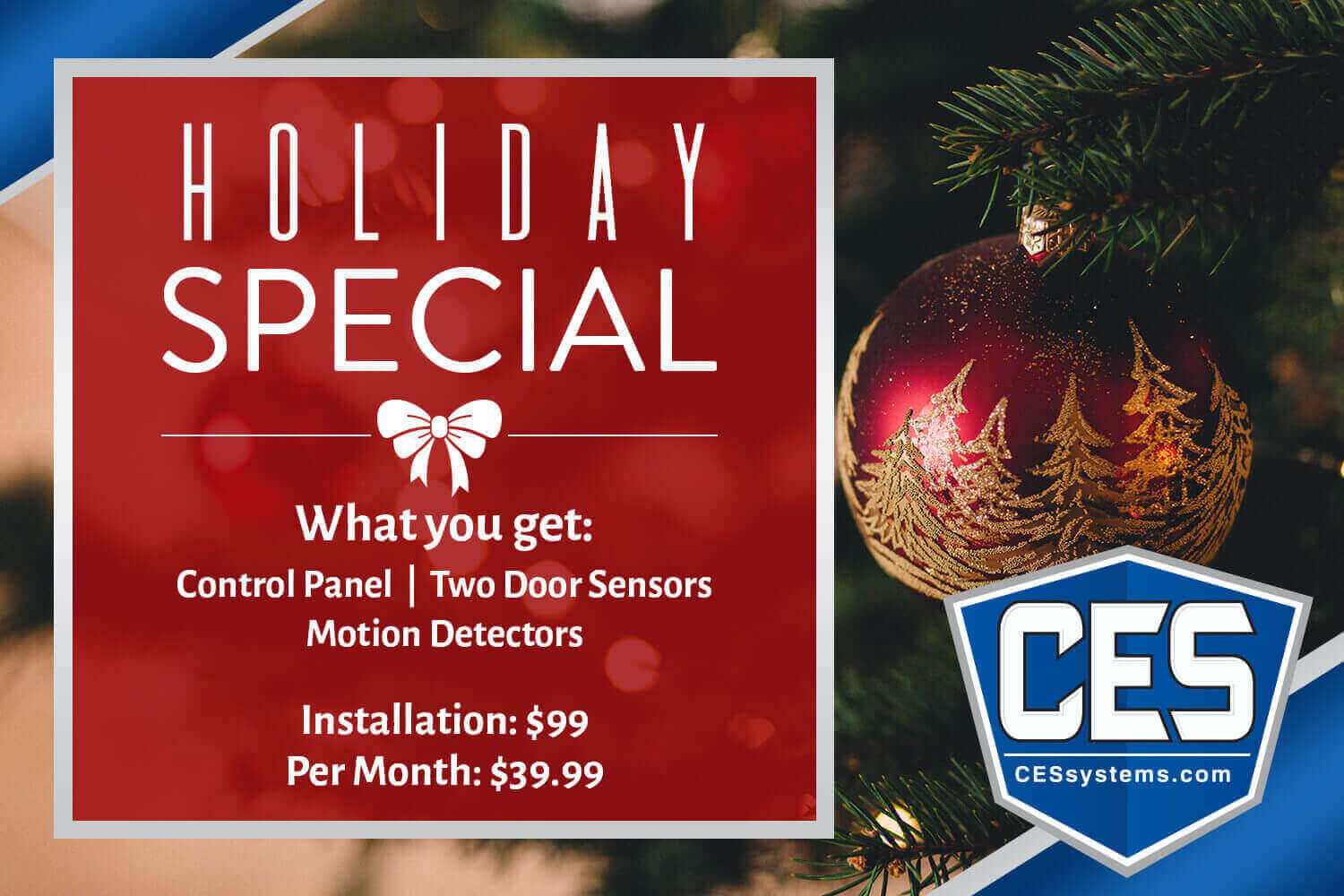 CES wants to keep you save this holiday season because this time of year crime is much more likely.
Why? Consumers generally walk around with more cash, credit cards, and gift cards in their wallets during this time of the year – rendering them as prime targets for criminals. Individuals, cars, and homes are all fair game, making it more important than ever to have an effective home security system installed.
Residential & Commercial Services
CES offers a wide variety of custom home security solutions to our unfortunately dangerous world!After all, there is nothing more important than keeping our homes and loved ones safe Threats of break-ins, fire and other emergencies are a real concern and should not be taken lightly in your home
Don't worry, CES is here to help!!
CES's security solutions feature easy-to-use keypads, touchscreen panels, and wireless connection! ( SO you can control your security devices from anywhere, talk about SAFE!)
Some of their Residential & Commercial services include:
Burglary & Intrusion
Fire Detection
Driveway Alarms
Automation
Remote Video & Surveillance
and MORE..
Medical Alerts:
Monitored by certified emergency medical dispatchers, CES's personal emergency response systems (PERS) provides a quick responses during medical emergencies. Whether you're taking a shower, working in the garden or checking the mail, our systems will put emergency services, neighbors, friends or family at your fingertips.
The Team