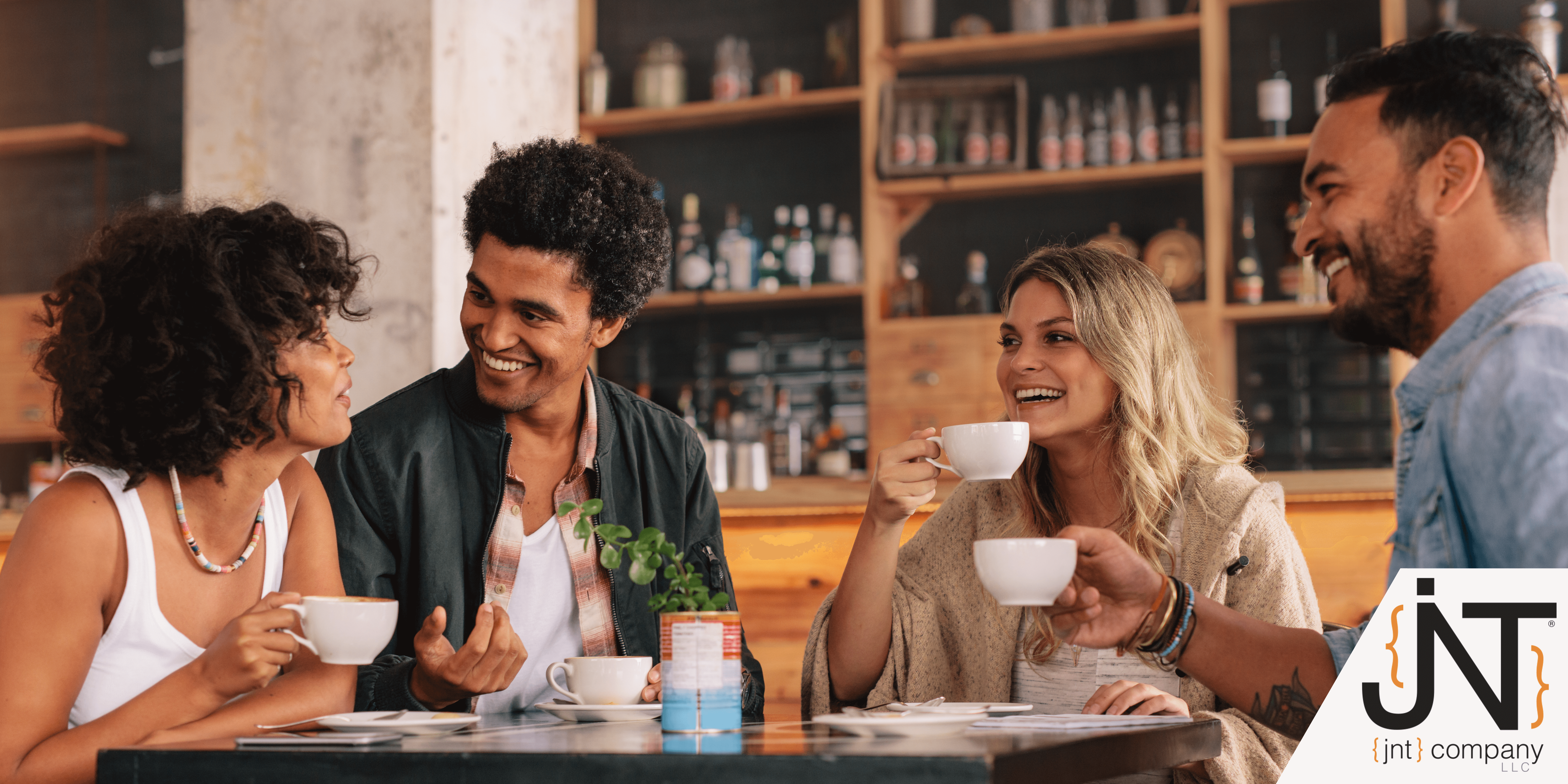 What is Peer-To-Peer Marketing
Finding ways to connect with consumers, build personal relationships, and drive sales are challenges that every business faces. If you are looking to build a marketing strategy that will help you grow your target audience and increase sales, then you should consider investing in a peer-to-peer marketing strategy.
Peer-to-peer (P2P) marketing is a form of word-of-mouth marketing that focuses on stakeholders recommending products and services to their peers. P2P marketing utilizes personal reviews and opinions from your current customers to attract new audiences. An effective P2P marketing strategy will utilize your loyal customers and the influence they have on their peers to help build trust and credibility with new customers.
56% of consumers are heavily influenced by their family, friends, and coworkers' opinions when making purchase decisions. Many customers dislike being "sold to" and are more likely to purchase products that have been recommended by someone they trust. Therefore, creating and implementing a successful peer-to-peer marketing strategy for your business will bring in new customers, build long-lasting relationships, and strengthen loyalty to your brand.
P2P Marketing vs Influencer Marketing
P2P marketing can be overlooked as an alternative to influencer marketing but can be even more effective because a large majority of consumers trust their family and friends over influencers' opinions due to influencers' recommendations being seen as inauthentic. The difference between P2P marketing and influencer marketing is that P2P relies on your current customers to give positive recommendations to their peers, and influencer marketing typically requires a large budget to utilize well-known or famous individuals to recommend your product, even if they don't use it in their day-to-day life. Therefore, P2P marketing is an effective and cost-efficient alternative to influencer marketing that will increase the trust and authenticity of your products through real and genuine recommendations.
How to Create a P2P Marketing Strategy
Here are a few steps to help build an effective P2P marketing strategy.
1. Ask for customer reviews and recommendations
One of the easiest forms of P2P marketing is done by simply asking your customers to provide reviews in ways such as Facebook, Google, or Yelp reviews, reviews on websites, and conversations between your customers and their peers.
2. Incentivize customer involvement
A great way to encourage your customers to refer their friends to your business is by offering them incentives. A few ways to offer incentives to your customers can be offering coupons, free products, or account credit in exchange for a referral.
3. Turn your customers into brand promoters
Building a strategy that focuses on creating brand loyalty among your customers will increase their likelihood of advocating for and promoting your products or services. These brand promoters will promote your brand by automatically directing their peers to your business because your products or services are something they are excited about and want to share.
A few ways to encourage your customers to promote your brand:
Listen and interact with customers

Implement a loyalty program

Provide a personalized user experience
4. Build an online community
An online community gives your customers a space to engage and interact with others about your brand. This online community will encourage customers to share information, benefits, review, and testimonials. When building a community is it important to provide value to your customers to incentivize them to join the conversation.
5. Create employee advocacy for P2P Marketing
When companies create a positive work environment for their employees that encourages feelings of being valued, empowered, and supported, then employees will love their job and the brand. Therefore, your employees will generate more sales for your business by wanting to advocate and share their knowledge of the products and services with others.
-Claire Clark