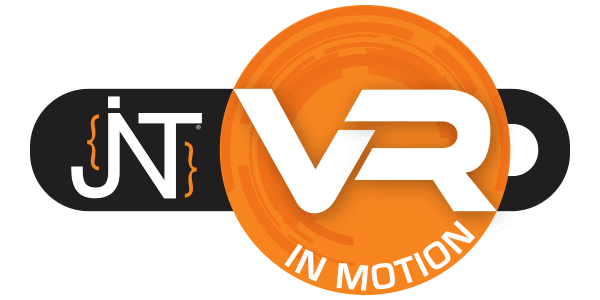 Virtual Reality in Motion is a fun & exciting way to experience all that virtual reality has to offer. Not only will you experience some of the coolest VR technologies, but you also do so inside of a traveling trailer & while sitting on a moving platform in order to completely transform you into a virtual world.

The Experience
The VR trailer is currently transforming you to the North Pole for an icy Santa Sleigh ride!
However, you can also chose to experience the thrill of a an actual roller coaster -- the VR in Motion thrill ride is said to give you the same rush that you would expect from the real thing!!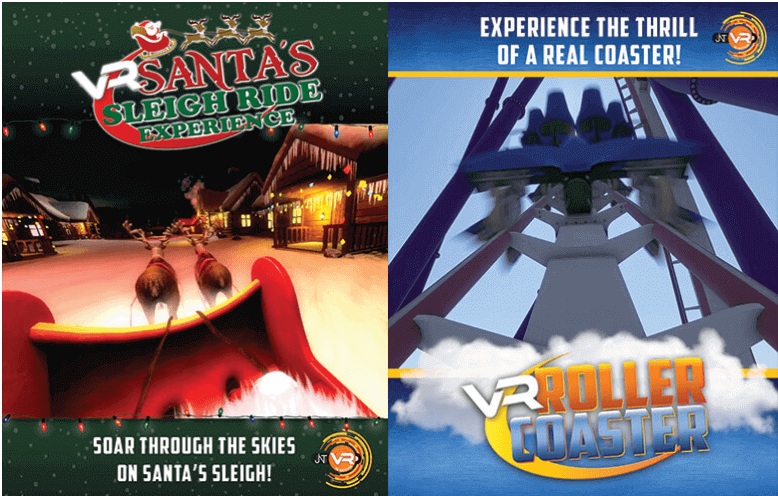 Where is it?
JNT is currently traveling with the VR trailer, mostly in Kansas. However, the trailer is equipped with the necessary climate control, power features, & safety measures that make it perfect for any destination event.
Recently you may have seen the trailer at the Festival of Lights - Manhattan, KS
The VR Trailer.. is just that, a trailer! That means JNT can bring the thrills of virtual reality to YOU. The VR trailer would be the perfect addition for events like:
- Festivals
- Conferences
- County & State Fairs
- Corporate Sponsored events
- School Events
TODAY (12/19) we were at Manhattan High School showcasing the trailer to Kathy Ricketts Animation & Web Design Class