During the 2018 Summer Empower program, JNT was able to snatch up our current interns. Callie & Hayley provided lots of awesome ideas, concepts, & showcased a love for the world of Marketing, PR, & Advertising during the program. Therefore, the two were then asked to continue through the school year as our Marketing & Client Services Interns. Lucky for us, Callie & Hayley had already had prior experience working together as they are both students in the Strategic Communications- Public Relations program at Kansas State University.
The duo has worked on various projects for JNT such as:
- Social Media
- Blogging
- Website Updates
- Website Building & Launch
- Content Creation
- Client Services
- Outreach Materials & more
Both of our Interns are CRAZY about their dogs... AW!

Hayley Helmer

Where are you from: Andover, KS
Coolest thing about working at JNT: Being able to work with a wide variety of clients every day and collaborating with the other employees at JNT.
Favorite Vacay Spot: Table Rock Lake
Outside of Work Passions:I have a passion for working with older adults in the geriatric/health care field outside of work. I also enjoy being a Big to a very lively 10 year old, Haley, for Big Brother Big Sisters!
Fun stuff:
I never miss a $5 ticket Tuesday at the local movie theater.
If you need to find me, I'm probably at home napping with my dog, Jasmine, who loves naps more than me.
I am a firm believer in that there is a Vine quote for every situation in life.
Quote I live by: "You miss 100% of the shots you don't take. -Wane Gretzky" -Michael Scott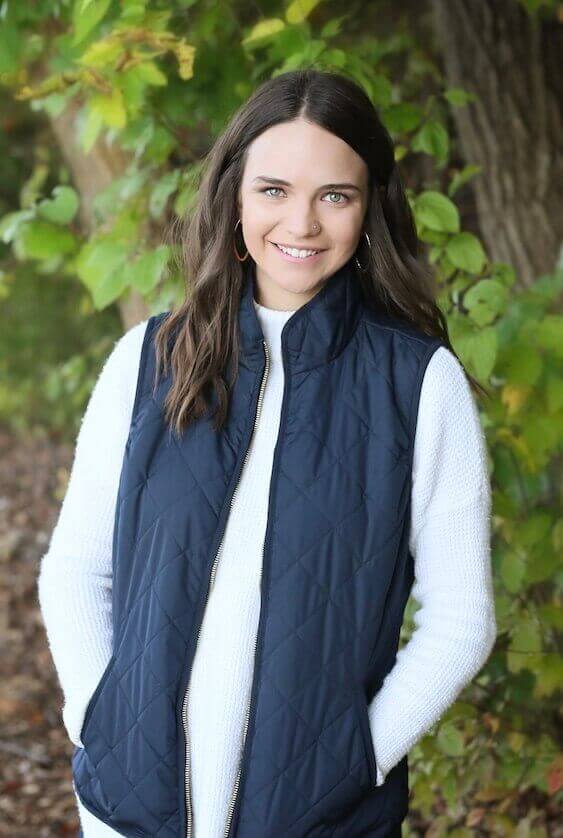 Callie Fisher
Where are you from: Olathe, KS
Coolest thing about working at JNT: The fun new experiences I have gained, as well as the skills I have found & developed within myself.. Also: Our KC office, Plexpod, is SO cool to have available.
Celebrity Crush: Zac Efron.. I grew up on High School Musical :)
Outside of work passions:
Family-- I have a really big, awesome, and supportive family
Dance -- I grew up dancing & have loved watching my two little sisters fall in love with the same passion.
My Pup-- I got Duncan, A 5 Year old Lab Collie back in April of 2018 & Love him to death
Favorite TV Series: The Office -- Im an avid binge watcher, probably seen it 7 times all the way through.
Favorite Movie: Ugh, a hard decision but probably 'Dirty Dancing'
Fun Stuff:
I love Interior Design & actually started at KSU as an Interior Design Major
I LOVE Everything about Kansas City; The Royals, The Chiefs, Downtown, etc...
I graduate from Kansas State this May 2019 with my Bachelors Degree in Strategic Communications & a minor in Leadership Studies.
Are you Interested in being an Intern with JNT?
Apply for our 2019 Empower Internship