About Sherman County
Sherman County is located in Northeastern Kansas, right along the Colorado border, home to just under 6,000 residents. Excited by the hidden treasures within their community, Sherman County Community Development was eager to find a way to share this, whether guests were passing through or considering relocating. The organization aims to create a welcoming guide to their community's features, from local dining to employment opportunities.
Custom Web Development
When Sherman County Community Development shared their website requirements with JNT, it became evident that a comprehensive, fully customized website was the ideal solution for their diverse needs. The website needed to serve various users, including those passing through, allowing them to plan their visit effectively. We added dining options, attractions, lodging, and more. Their new site also needed to serve their community. We addressed this need by implementing a user-friendly calendar for easy updates on community events and a dedicated space to post employment opportunities.
Their new website is interactive and vibrant, encapsulating who they are while still containing essential information for anyone who utilizes their site.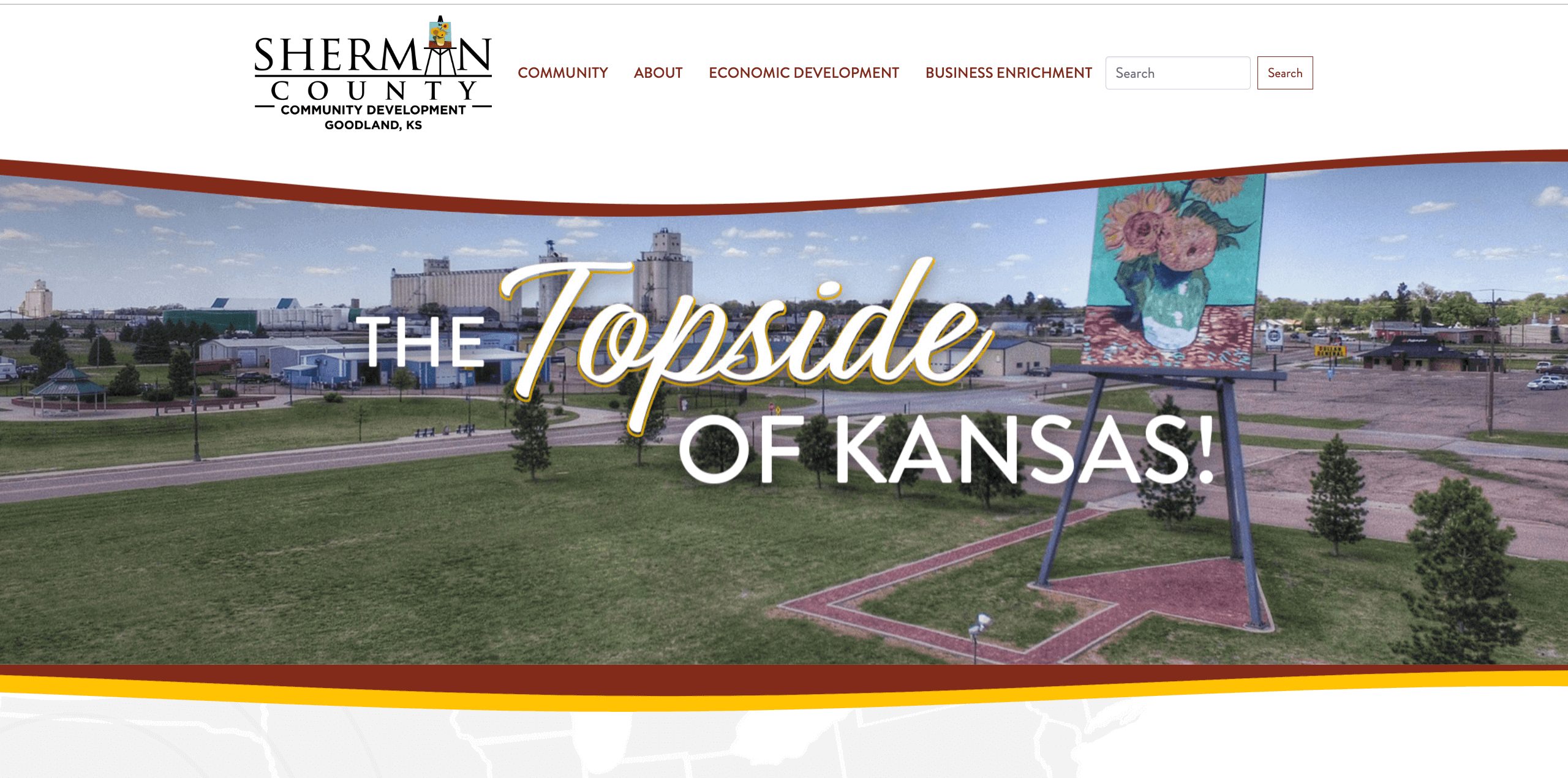 We worked with Julica Oharah, the Executive Director of Community Development, to create this website. She expressed her satisfaction throughout our partnership, saying, "... they were able to take the products and information from our old website, customizing it to enhance our new website, and filling in gaps where we lacked information or ideas". Her ongoing appreciation for our work is evident, as she continues to find value in our ongoing support, stating, "Even today, they continue to help adjust our needs and utilize the website."
Digital Ads
After creating the website, the next step was to help generate traffic to their new site. To accomplish this, we utilized Google Search and Display Ads. Google Search helped drive people to their website by using keywords to attract new visitors. As well as helping the local community to find their site quickly. When using Display Ads, they reached relevant audiences with eye-catching graphics and specific audience targeting. Overall, digital ads and their new website work together to determine how to filter users to the resources they are looking for.
Small Business Web Solution
Every year, Sherman County has the Flatlanders Fall Festival, which has occurred for the past 30 years. This festival spans over two days, with events throughout the entire day. This event needed a place where interested people could easily access the information. To do this, we created a website using the Small Business Web Solution template. This new site contains the schedule for the events, sign-up forms, and volunteer forms. Julica stated, "It allows us to promote the different organizations and community groups that help us in organizing the different events…" Julica felt it was essential to have a separate site so those interested could easily find the information they were looking for.
When speaking to Julica, she expressed her excitement about collaborating with us again by saying, "I specifically wanted to give a big shout-out and say thank you to MacKenzie and her team and Cameron and his team for how they have just really been such a support in creating this vision and making it a reality."
To learn more about what Sherman County has to offer, visit their website: https://www.thetopsideofkansas.org/
- Alexa Martinez-Alba