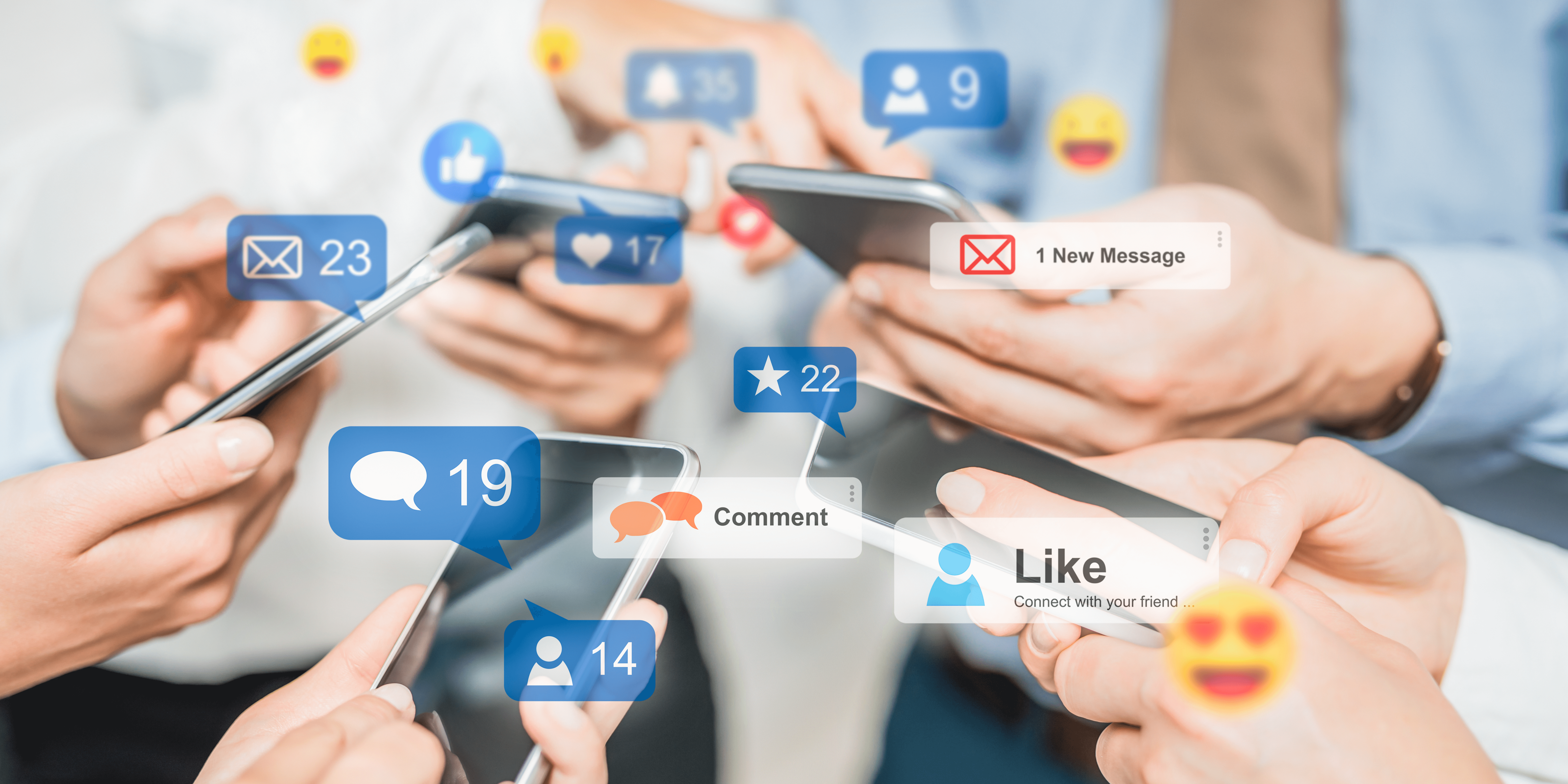 Managing your business's social media is an integral part of any marketing plan. Utilizing social media is a fast, inexpensive, and very effective way to help grow your business's customer awareness, credibility, and loyalty, and lead to an increase in website traffic and sales.
Here are a few important tips that can help your social media strategy successfully bring more customers to your business.
Determine Content Strategy & Schedule
The first step in building a strong social media presence is to establish a content schedule and strategy for your social media platforms. Finding the right content and time to post your content can help you reach your target audience and get them engaged.
To help enhance your social media marketing strategy, focus on consistency in your posting schedule, the types of content you post, and proper branding. Consistency is important because it increases the likelihood of your customers seeing and interacting with your postings. We recommend creating a content calendar to keep your social posting timeline organized and on track. Furthermore, a content calendar is important to follow because your audience will be more engaged with your pages if you consistently post over a period of time and post relevant types of content. Also, varying the types of content that you post keeps your audience engaged and active across different places where they commonly interact with content. By having different types of posts throughout your pages your followers will become more interested in what you have to say. Some examples of different types of content include photos, videos, infographics, product posts, live videos, testimonials, news/trending information, stories, polls, questions, quotes/memes, and user-generated content. It is also important to keep your social media platforms consistent with your overall business's brand structure. Make sure to maintain an aligned theme, look, feel, and tone throughout your social media.
Another tip to help your content strategy is to engage with your audience in personal ways. Consumers love to feel like they know who you are and what your business does for others. You can build customer trust by creating content that allows your brand to stay true to itself through authenticity and transparency. A way to make real connections with your audience is by introducing your followers to the employees of your business or showcasing how your existing customers have found value in your products or services. If you want to build a strong and real social following, be genuine, honest, and authentic.
Know your Target Audience & Provide Value
Another important tip to having a successful social media presence is understanding who your target audience is and how you can provide value to them through your content.
You should define who your target market is by evaluating who has an interest, need, or want for your products or services. This is important because you can't target everyone, therefore, you need to define, identify, and understand your audience so you can speak directly to them. By understanding who your audience is and what their needs are you can effectively interact and engage, build brand loyalty and trust, and ultimately gain more customers.
It's important as you are creating content for your social media to remember that it is not just about selling your product. It is also about providing your customers with value through engaging, interesting, and relevant information that will capture their attention. Generating valuable content helps new customers to discover you and build trusting relationships.
Set Goals
The last important tip we are going to discuss to help your social media marketing is to set appropriate goals for your progress, track this progress over time using relevant metrics, and then make adjustments if necessary based on the data. Setting clear goals will help determine where you are and where you want to go to enhance your performance. Then, by tracking and analyzing your social media progress you can determine if your current strategy is working or not and then make improvements for the future.
To sum all of this information up, if you establish a content strategy and schedule, find ways to provide valuable content to your target audience, and analyze your metrics to make adjustments, then your business's social media is sure to grow its social presence, and in turn, increase sales.
-Claire Clark