For over 30 years, OSMC has helped patients in Northeast Kansas recover from injuries and resume their normal lives and activities as quickly as possible. Their surgeons, physicians, and physical therapists are among the most accomplished and well-respected in the region. OSMC strives to better serve the people in Manhattan and the surrounding area by providing the highest level of compassionate and quality orthopaedic care in a timely and efficient manner.
Assigned with the primary goal of the expansion of their physical therapy department, our team concentrated on accentuating the exceptional expertise of their skilled professionals and the superior quality of their services. To achieve this objective, a strategic campaign was formulated, encompassing a wide array of mediums such as internal and external print materials, digital advertising, and event collateral.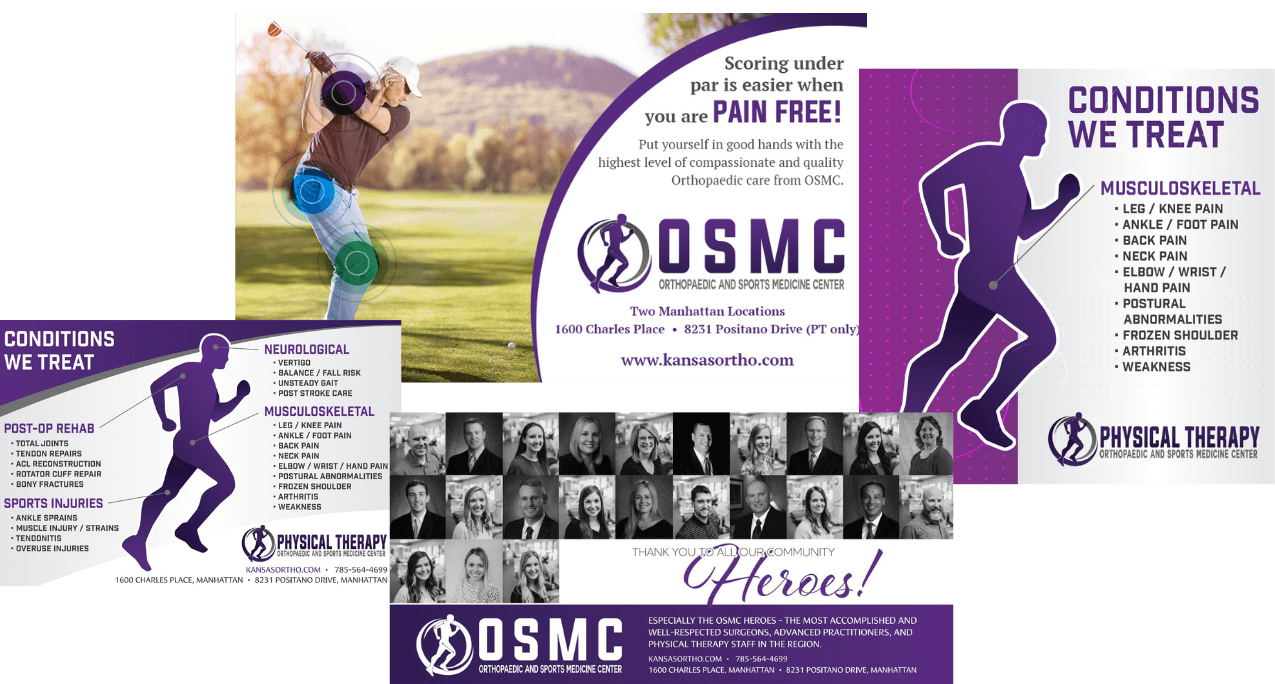 GOOGLE
Our partnership with OSMC involves using intent-driven targeting across Google Search and Display to increase their online visibility, drive valuable website traffic, and significant conversion potential. Since starting, our team has driven 51% more conversions on their site, at a 46% higher rate. By actively targeting audiences searching for relevant services, we've been able to drive meaningful conversions of several types.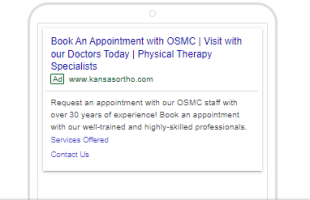 Check out
more of our work