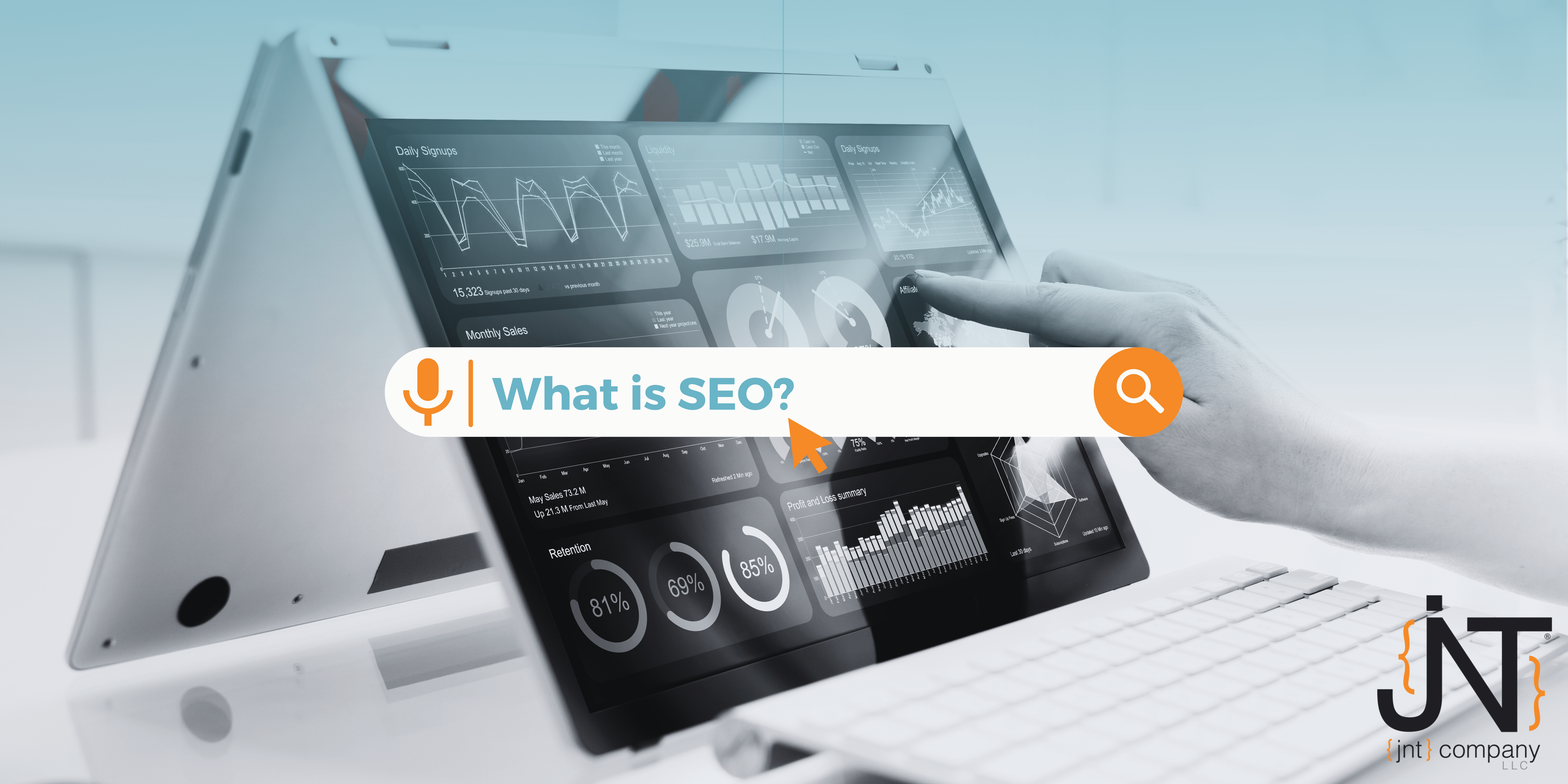 1. What is search engine optimization (SEO)?
Search Engine Optimization (SEO) is the techniques that assist a website in ranking on a search engine results page (SERP), such as Google, Yahoo, and Bing. SEO helps your website be more visible to customers looking on search engines for relevant products, services, or information.
2. Does my business's website need SEO?
Yes! Optimizing your website's SEO will increase the number of existing and potential customers visiting your site's pages. Your website's organic traffic will increase as your site ranks higher across a range of search queries on a SERP. With organic search traffic accounting for over 53% of the total search traffic, an SEO-optimized website is crucial to increasing your online visibility. SEO also offers a way for your business's website to increase in visitors without paying for a pay-per-click search campaign.
3. What are the benefits of having a high ranking on a SERP?
There are several benefits to having your website rank higher on a SERP, including greater visibility to customers and an increase in the credibility of your business. SEO helps your website to appear when a customer searches online for relevant offerings. Appearing during these searches will increase your website's qualified visitors and create a competitive advantage for your business. Also, ranking high on a SERP will enhance your business's credibility. With the first organic search result on Google receiving a 28.5% average click rate, the top results are considered by customers to be more trustworthy.
4. How does SEO work?
Search engines use a variety of ranking factors that determine the position of a website on a SERP based on the customer's search request. These ranking factors help search engines show customers the most relevant and trustworthy sources to answer their search queries. Successful SEO techniques will help your website to appear to the intended target audience. To learn more about SEO best practices, read our Basics of SEO blog article.
5. How long does it take to rank on a search engine results page?
Getting your website to rank higher on a search engine can take time and the timeframe depends on various factors, including SEO efforts, industry type, and competition. It takes time for a website to build up authority and relevancy on a search engine to rank for competitive searches. Although, the success of your SEO efforts will determine how quickly and high your website will rank. For example, a highly optimized website can have ranking growth between 3-6 months.
6. Are search engine results page rankings guaranteed with SEO?
Search engine results are dynamic due to the constantly changing search engine algorithms, so websites can not be guaranteed a specific ranking. Although following SEO best practices, staying up to date on search engine algorithms, and allocating time and resources to your SEO efforts will assist your website in increasing or remaining consistent in its SERP ranking.
7. What is the difference between search engine optimization (SEO) and search engine marketing (SEM)?
SEO and SEM are two different marketing strategies for growing a business's online visibility. SEM is a digital marketing strategy that focuses on increasing the online visibility of websites on SERP through paid digital advertisements. Therefore, the main difference between these two strategies is that SEM assists in ranking your website in the paid search results through pay-per-click (PPC).
There are several benefits to investing in an SEM strategy along with your SEO efforts. One of the advantages of SEM is that it offers quick results. SEO can take time to see positive results, but a PPC campaign can quickly increase your website's ranking and the number of people visiting your site. Another benefit of SEM is it provides a level of control over your marketing. SEM allows marketers to bid on specific keywords that consumers may search for, set specific advertising objectives, create budgets, target specific customers, and make necessary adjustments to the campaign at any time.
To discover if digital advertising is the right fit for your business, visit our services page.
To learn more about the SEO capabilities that JNT's website solutions offer, check out this blog article or visit our website to contact us.
-Claire Clark